Singapore may be the smallest country by land area, but size does not matter when it comes to this is a prosperous city as it has developed mega-attractions and casino driven integrated resorts making it an economic powerhouse.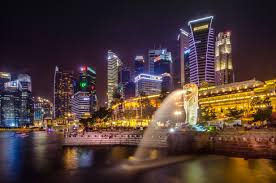 Since Singapore is not big, travellers can easily visit the country while feeling generally safe. The city is also a top choice for first-time travellers, family trips, and for those who want to indulge in metropolitan luxuries.
Travelling to Singapore for the first time? Here are some ways to save money, plan your trip while maximizing your time.
Book your hotel in advance. Before you even get to the country, make sure to book your hotel early. Just like planning your trip and getting your plane tickets earlier, booking your room earlier will let you save more money. You can grab rock-bottom rates and avoid fully-booked rooms as soon as you know when you are travelling.
Check on discounts. Save money by checking prices online on tours, airport/city transfers, and so on. Booking before you leave will save you time and will avoid the hassles of bringing large amounts of cash during your trip.
Knowing the city. It is not that difficult to travel to the city since it is small and the infrastructure is highly developed. Even if you are travelling on your own, it is still easy and safe to do. You won't easily get lost in the city because most Singaporeans speak and understand English, and the signs in the area are in English. Also, public transportation is reliable and efficient and is the best way to get around Singapore.